Real Estate Tops Best Investment Poll for 5th Year Running in North Palm Beach FL
Every year, Gallup surveys Americans to determine their choice for the best long-term investment. Respondents are given a choice between real estate, stocks/mutual funds, gold, savings accounts/CDs, or bonds.
This year's results showed that 34% of Americans chose real estate, followed by stocks at 26%. The full results are shown in the chart below.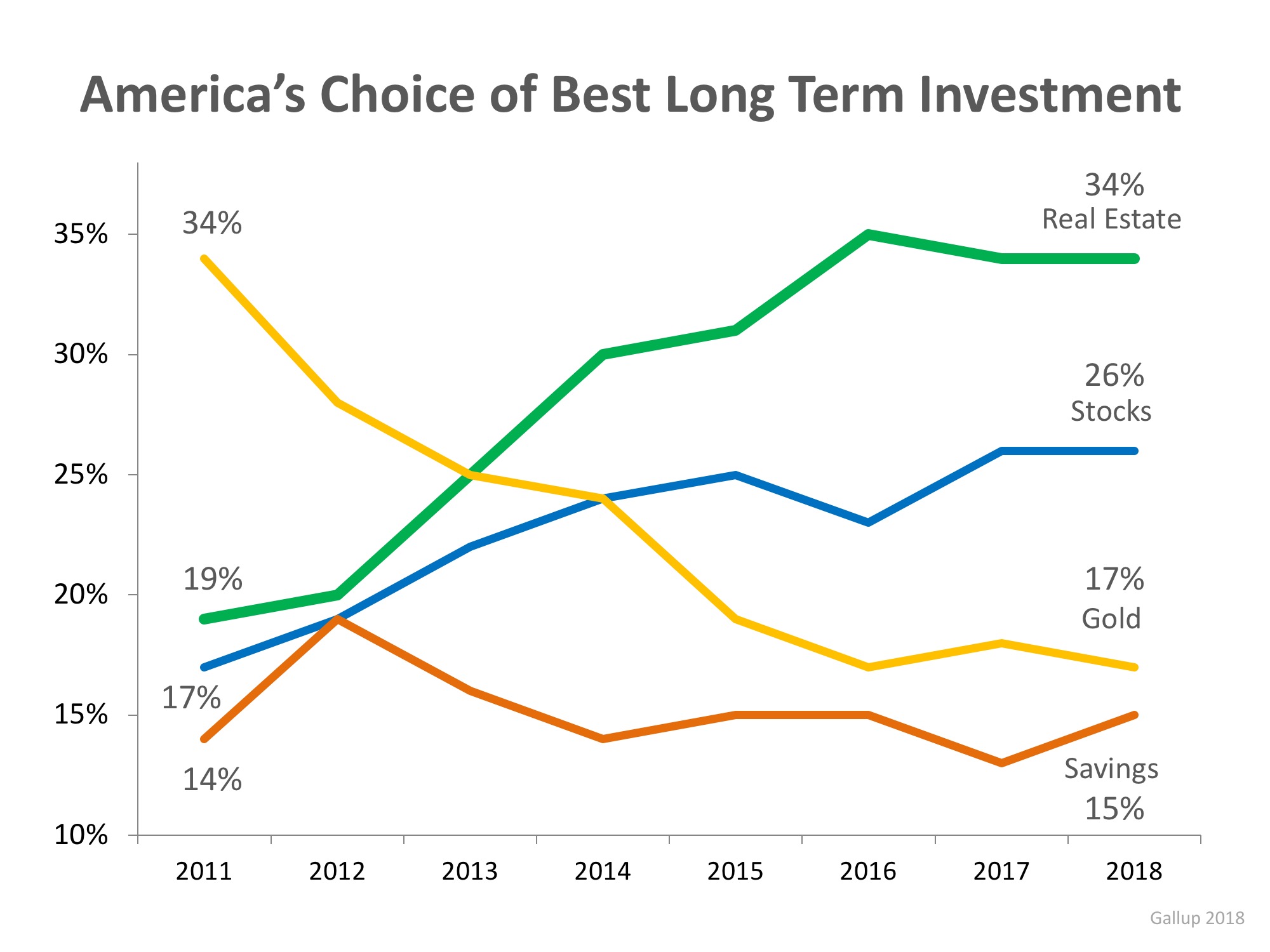 The study makes it a point to draw attention to the contrast in the sentiment over the last five years compared to that of 2011-2012, when gold took the top slot with 34% of the votes. Real estate and stocks took second and third place, respectively, while still in recovery from the Great Recession.
Bottom Line
As the real estate market has recovered, so has the belief of the American people in the stability of housing as a long-term investment.
Source: Click Me
---
Questions, Comments or For more information you can call Christian Penner Branch Manager at 561-316-6800 or email us at TheMortgageTeam@ChristianPenner.com
Approval Hotline: 561-316-6800
Do You Have Any Questions About Buying A New Home Or Refinancing Your Current Home?

Once you are on the Facebook page click on this button:

Helping You Achieve the American Dream of Home Ownership
---
Or You can click "Call Me" below to call Christian Penner directly using Google Voice
---
#ChristianPenner, Branch Manager #MortgageBrokerWestPalmBeach talks about #RealEstateWestPalmBeach. He also serves other Local Areas and provides home #MortgageSolutionsforPalmBeachGardens, #Jupiter, #BocaRaton, #Wellington and #Tequesta. #ChristianPennerMortgageBrokerJupiter has the lowest mortgage rates and the best homemortgage programs like; Jumbo loans, #FHAHomeLoans, #VAHomeLoans, Reverse Mortgage Home Loans, #FreddieMacHomeLoans, #FannieMaeHomeLoans and #HARPMortgageLoans. #ChristianPennerMortgageBrokerPalmBeachGardens has Served the area for over 15 years with his Home Loan Lending Needs and Works with #TheChristianPennerMortgageTeam.#AskMeAboutAMortgage #PalmBeachMortgageLender #WestPalmBeachMortgageLender #PalmBeachGardensMortgageLender
You Can Also Find Him On
Facebook at: www.facebook.com/ThePennerMortgageTeam
Do You Have Any Questions About Buying A New Home Or Refinancing Your Current Home?

Once you are on the Facebook page click on this button:
---
– – –
– – –
---
ChristianPenner.com
https://christianpenner.com/real-estate-tops-best-investment-poll-for-5th-year-running-in-north-palm-beach-fl/
– Real Estate Tops Best Investment Poll for 5th Year Running in North Palm Beach FL –
The Christian Penner Mortgage Team | Cell/Text: (561) 316-6800