Homes & Money Newsletter – 4th Quarter 2015
Homes & Money Newsletter – 4th Quarter 2015
Mortgage News
Fall Ushers in Rise of Home Sales and Prices
The housing construction market turned over a new leaf this fall after a disappointing end to summer.
New home construction jumped 6.5 percent in September after declines in July and August. Construction of multifamily units surged 17 percent, while new construction on single-family homes increased only slightly. Existing Home Sales were also up 4.7 percent in September from August, according to the National Association of REALTORS®. Year-over-year sales were up nearly 9 percent.
These numbers indicate more families are finding the financial stability to invest in a home after the significant losses of the housing market crash. In fact, homebuilder confidence is at a ten-year high and has once again reached pre-crash levels, as reported by the National Association of Home Builders.
Finally, the Federal Housing Finance Agency reported home prices continue to rise. Prices were up 0.3 percent from July to August and up 5.5 percent year over year.
Fed Holds Steady on Benchmark Rate
"Will they or won't they?" was the question on economist, investor and lender minds in September and October.
Each time the Federal Open Market Committee met, speculation over changes to the Fed's benchmark Federal Funds Rate was buzzing. The Fed Funds Rate is the rate at which banks lend money to each other overnight, and it has been near zero for eight years.
Due to weak economic data—including a weak September Jobs Report and tame inflation—the Fed held steady and left the rate unchanged. Upcoming economic reports will play a key role in whether the Fed raises the Fed Funds Rate at its meeting on December 15-16.
Investors will be watching closely because when the Fed Funds Rate does rise, home loan rates could follow suit, depending on overall market and economic conditions.
For now, the great news is that home loan rates are holding steady near historic lows. If you have any questions at all about rates, the mortgage market or housing, please let me know. Be sure to look out for all the latest housing news in next quarter's issue of Homes & Money Newsletter, coming to you in February.
Did You Know?
The world's first "selfie" was taken in 1839 by photographer Robert Cornelius.
Finance News
How to Watch Sports Without Cable TV
By Kaitlin Pitsker, Kiplinger.com
You'll have a tough time rooting for the home team without the regional sports network in your cable package because of policies that often ban coverage of games in a team's local market. But if your loyalties lie with a team from another town or you usually catch local games at the stadium, you may be able to ditch cable for streaming.
Sling TV, which includes both ESPN and ESPN2, is the biggest breakthrough in streaming for all-around sports fans. For more sports coverage, Sling also offers a $5-a-month add-on package with ESPNU, ESPNEWS, SEC Network and others.
If you're an avid fan of one or two sports, you can still do an end run around cable with a Web streaming package. For example, baseball fans can subscribe to MLB.TV for $110 a year ($130 for a package that can be streamed on compatible devices such as Roku and Xbox One and 360) to catch live games of any Major League Baseball team that is not in your region. NBA fans can watch any of nearly 1,000 nonlocal games during the 2015-16 season for $200. This year, the NBA is also offering a single-team pass for $120 or single games for $7. And the NHL's GameCenter Live will allow you to stream games that aren't in your region ($169 in previous seasons). For live regular-season NFL games, stick with an antenna or Sling TV. The NFL's Game Pass ($100 per year) allows you to watch 256 regular-season games after the game is over.

Reprinted with permission. All Contents ©2015 The Kiplinger Washington Editors. Kiplinger.com.
Quote of the Day

The most difficult thing is the decision to act. The rest is merely tenacity.
– Amelia Earhart
Creative Cuisine
Rosemary Mashed Sweet Potatoes With Shallots

(Serves 4)
Ingredients:
5 1/2 teaspoons extra virgin olive oil, divided
1/2 cup thinly sliced shallots (about 2 medium)
1 1/2 teaspoons brown sugar
1 1/3 pounds sweet potatoes, peeled and diced
2 teaspoons finely chopped fresh rosemary
1/4 teaspoon coarse sea salt
1/4 teaspoon black pepper
Heat 4 teaspoons of oil in a medium skillet over low heat. Add the shallots and cook for 5 minutes, stirring occasionally. Sprinkle with brown sugar then cook until shallots are golden, stirring occasionally (up to 20 minutes). Then set aside.
In a medium pan, bring potatoes to a boil and cook for 8 minutes, or until tender. Drain. In a large bowl, beat potatoes with a mixer at medium speed until smooth. Add rosemary, salt and pepper; mix until blended. Serve topped with shallots and remaining olive oil.
Home News
Pamper Your Holiday Guests
Visitors are coming to a guest bedroom near you. So swipe a few style ideas from boutique hotels, and turn that spare room into a star attraction.
Create a great night's sleep. Have your guests cozy up with high-thread-count cotton sheets, a thick duvet, extra pillows and a fluffy mattress topper.
Stash towels and robes. A deep decorative basket of bathroom linens will allow guests to freshen up upon arrival.
Invite quick reads. Current magazines and books at bedside offer a soothing escape from long-day visits. Make sure end tables have task lighting for late-night readers.
Keep time. A small alarm clock ensures your guests don't miss any activities … or early flights back home! Avoid vintage clocks that tick-tock, which could keep guests from sleeping.
Stock travel-size essentials. Toothpaste, toothbrushes, shampoo and soap should be placed in guest room dresser drawers in case they forgot something.
Dim the lights. Blackout drapes help block early morning sunlight (or street lamps), so guests can sleep undisturbed. Inexpensive roller shades will do the trick if you've already got curtains.
Add color and ambiance. Tulips are inexpensive, available year-round and arrange easily. A bowl of apples is interesting, smells delightful and makes a healthy snack too.
Ease into morning. Coffee and tea will energize your guests. Mini coffee makers or electric kettles are inexpensive; just add mugs and sweeteners. Your guests can enjoy a cup at the start of the day.
Source: HGTV
Book Review
Mindset: The New Psychology of Success
By Carol Dweck, Ph.D.
Stanford University psychologist Carol Dweck shares a breakthrough idea gleaned from her decades of research on achievement and success: It's not simply abilities and talent that bring success—but whether we approach them with the optimal mindset.
According to Dweck, people have either a "fixed" mindset or a "growth" mindset. The fixed mindset regards one's talents and abilities as set in stone, where a growth mindset regards one's faculties as a work in progress.
Dweck shows that our abilities aren't fixed, but instead may be enhanced at any age. She also reveals how we can motivate children to achieve better grades, as well as reach our own goals and attain success.
Now a New York Times best seller, you can find it here on Amazon or at your favorite local bookseller.
Street Smarts
Parking Help for Holiday Shoppers
Holiday shopping means hunting high and low for a vacant parking space, parking what seems like miles away, or playing chicken in crowded lots with aggravated drivers all vying for the same spot. It's time to buckle up for a few holiday parking pointers to help you avoid being stuck without a space.
Put your smartphone to work. On-demand parking apps like Parking Panda allow you to reserve and pay for parking in over 40 major metropolitan cities. Parkopedia is another app that lists parking options and availability in more than 6,000 communities in 52 countries.
Rent a car for the day. Some rental providers provide rental customers free reciprocal parking at their other locations, which may be located near prime shopping centers. This is a great perk especially in busy metro areas. It's important to call in advance, as this perk often depends on available space.
Don't forget mass transit. If you want to completely avoid holiday parking angst, the American Public Transportation Association website makes it easy to find your local transit systems. Even if the cost is equal to fueling and parking your own vehicle, saving yourself the stress could be a real gift!
Source: USA Today
Facts & Figures
El Niño Packs a Punch
According to scientists, 2015 will see one of the largest El Niño weather systems ever recorded. How much do you know about El Niño?
A long history. Since it usually appears around the Christmas holiday, the system was called "El Niño" (The Little Boy) by the Peruvian fisherman who first observed the patterns as far back as the 1600s.
What's in a name? Scientists at the National Oceanic and Atmospheric Administration (NOAA) have unofficially named this year's system "Bruce Lee," after the martial arts movie star.
Sibling rivalry. When tropical Pacific waters are warmer than normal, the system is called El Niño. When Pacific waters are colder than normal, it is called La Niña.
Gloom and glee. While El Niño can cause floods, droughts and other extreme weather in some areas, other areas experience mild winters, lowered cyclone and hurricane activity, and lighter monsoons. In general, the U.S. experiences cooler weather and more rain, especially on the West Coast.
Weather wonder. While scientists have been able to predict the effects of El Niño around the world, the reason why it occurs in a regular cycle—around every two to seven years—is still a mystery.
Source: NOAA
Trivia Challenge
Line up each hit song with the musical that made it famous.
Bali Ha'i
I Dreamed A Dream
Defying Gravity
If I Can't Love Her
16 Going on 17
Somewhere
Getting to Know You
You Can't Stop the Beat
All I Ask of You
Luck Be a Lady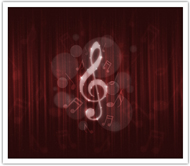 The King and I
West Side Story
Hairspray
The Phantom of the Opera
Guys and Dolls
Wicked
Beauty and the Beast
South Pacific
The Sound of Music
Les Misérables
For answers, see below.
Thank You
As always, we wish to thank our clients who have been kind enough to refer business to us. We appreciate the opportunity to provide excellent service to your family, friends and co-workers.
Trivia Answers
A-8, B-10, C-6, D-7, E-9, F-2, G-1, H-3, I-4, J-5
---
Questions, Comments or For more information you can call Christian Penner Branch Manager at Call/Text: (561) 373-0987 or email us at cpenner@equityprime.com
Christian Penner Branch Manager | Cell/Text: (561) 373-0987
[su_button url="https://christianpenner.com/MyBusinessCard" target="blank" background="#e6280e" wide="yes"]Mobile Contact Card[/su_button][su_button url="http://christianpenner.lendtelligent.com/bsa.aspx" target="blank" background="#e6280e" wide="yes"]BorrowSmart Analysis App[/su_button][su_button url="http://christianpenner.borrowsmartmobile.com/" target="blank" background="#e6280e" wide="yes"]Mobile App Tool Kit[/su_button] [su_button url="https://www.facebook.com/EquityPrimeMortgageNMLS1294343″ target="blank" background="#4950b5″ wide="yes"]Facebook[/su_button][su_button url="https://christianpenner.equityprime.com/loan/prequalify" target="blank" background="#4950b5″ wide="yes"]Apply Now[/su_button][su_button url="http://www.homesforheroesflorida.org/" target="blank" background="#4950b5″ wide="yes"]Homes For Heroes[/su_button]
Helping You Achieve the American Dream of Home Ownership
---
Or You can click "Call Me" below to call Christian Penner directly using Google Voice
---
#ChristianPenner, Branch Manager #MortgageBrokerWestPalmBeach talks about #RealEstateWestPalmBeach. He also serves other Local Areas and provides home #MortgageSolutionsforPalmBeachGardens, #Jupiter, #BocaRaton, #Wellington and #Tequesta. #ChristianPennerMortgageBrokerJupiter has the #lowestmortgagerates and the best #homemortgage programs like; #Jumboloans, #FHAHomeLoans, #VAHomeLoans, #ReverseMortgageHomeLoans, #FreddieMacHomeLoans, #FannieMaeHomeLoans and #HARPMortgageLoans. #ChristianPennerMortgageBrokerPalmBeachGardens has Served the area for over 15 years with his #HomeLoanLending Needs and Works with #FEMBIMortgageinJupiter. You Can Also Find Him On
Facebook at: https://www.facebook.com/EquityPrimeMortgageNMLS1294343
– – –
Christian Penner
712 U.S. Highway 1 North #300, North Palm Beach, FL 33408
– – –
ChristianPenner.com
https://christianpenner.com/homes-money-newsletter-4th-quarter-2015/
– Homes & Money Newsletter – 4th Quarter 2015 –
The Christian Penner Mortgage Team | Cell/Text: (561) 373-0987