LIVE Real Estate Mastermind Strategy Class!
Gear Up For The Fall Market with Facebook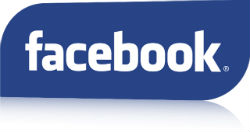 Gear up for the fall market and turn your Facebook into an explosive growth engine for your Real Estate
business!
Join us for the next Agent Mastermind class on Saturday, August 23rd at 2014, and learn from special guest Realtor Shaun Nilsson, the social media wizard behind CityBlast.com, as he walks you through the time-saving secret of attracting tons of new clients while completely avoiding annoying your social media contacts.

In this free online workshop, we'll show you exactly how to close more real estate deals using only your Facebook, while effortlessly projecting the confident business savvy of a seasoned professional. PLUS you'll learn how to outsource your online marketing to others and avoid wasting your valuable time each day!


On this webinar you'll also discover:
The secret of INBOUND MARKETING & how to use it to make way more money

How a rookie agent used Facebook to close 24 deals in his very first year of business and make over $165,000

How to 100% systematize your Facebook marketing, so you don't have to spend time on it ever again

Discover a unique way to market your listings to thousands of more people in your area through social media

Live Q&A with the Expert.

 
Reserve a space NOW for Tuesday's FREE information session, and start doing way more business through your social media.

Dedicated to your success,

Christian Penner
Remember if you missed any of the past classes reply
to this email or call me at 561-373-0987

 Don't keep me a secret when
it comes to your buyers
looking to buy a home and
get Mortgage Approved!
Apply Right Now Click Here



Having Virtual Freedom in Real Estate
---
Questions, Comments or For more information you can email Christian Penner at TheMortgageTeam@ChristianPenner.com or visit us online at www.ChristianPenner.com or you can call us directly at: 561-316-6800
---
Or You can click "Call Me" below to call Christian Penner directly using Google Voice
---
#ChristianPenner, #MortgageBrokerWestPalmBeach talks about #RealEstateWestPalmBeach. He also serves other Local Areas and provides home #MortgageSolutionsforPalmBeachGardens, #Jupiter, #BocaRaton, #Wellington and #Tequesta. #ChristianPennerMortgageBrokerJupiter has the #lowestmortgagerates and the best #homemortgage programs like; #Jumboloans, #FHAHomeLoans, #VAHomeLoans, #ReverseMortgageHomeLoans, #FreddieMacHomeLoans, #FannieMaeHomeLoans and #HARPMortgageLoans. #ChristianPennerMortgageBrokerPalmBeachGardens has Served the area for over 15 years with his #HomeLoanLending Needs and Works with #FEMBIMortgageinJupiter.

You Can Also Find Him On
Facebook at: http://Facebook.com/YourMortgageBanker
– – –
Christian Penner
South Flagler Drive, Suite 800, West Tower
West Palm Beach
,
FL
33401
Phone: (561) 316-6800

– – –
ChristianPenner.com
https://christianpenner.com/agent-mastermind-saturday-strategy-gear-fall-market-facebook/
Agent Mastermind Saturday Strategy: Gear Up For The Fall Market with Facebook
#AgentMastermindSaturdayStrategy #AgentMastermind #MarketWithFacebook
#ChristianPenner #MortgageBanker #mortgage #mortgagerates #mortgageloans #getpreapproved #westpalmbeach #wellington #westpalmbeachmortgagebroker #wellingtonmortgagebroker #loans #preapproval #westpalmbeachloans #palmbeachloans #browardloans #getamortgageloan #mortgagelender #mortgagelenders #browardcounty #palmbeachcounty #dadecounty #florida #realestate #westpalmbeachrealestate #wellingtonflorida #wellingtonfl #realestate