[su_youtube_advanced url="https://www.youtube.com/watch?v=AvN72E3bQQo" playlist="https://www.youtube.com/playlist?list=PL-9IoVCEzpYyi7c3D3bXj1xY52lmMNfuO" height="440″ controls="no" autohide="yes" rel="no" modestbranding="yes"]*video here*[/su_youtube_advanced]
Webinar Presentation
Christian Penner
Topic: Agent Mastermind Saturday Strategy: 10 Secrets To Creating Your Brand's Facebook Presence for More Referrals
Presenter: Christian Penner
Date and Time: Select from menu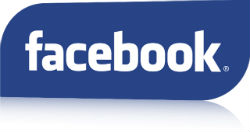 Want to know how to most effectively build your brand's presence on Facebook? While we have presented numerous classes for Realtors on using Facebook effectively, we thought tying it together in one class would do a world of good!
Join us for the next live Agent Mastermind class on Saturday, November 7th at Noon EDT where we cover ten tips that for building your brand's Facebook presence based on other company's successful execution of Facebook strategies!
This brand new class will cover how to –
Establish your page with real customers
Post content like a king
Offer the "first look" at fresh content
Act "Like"able
Encourage engagement from your followers
And so much more!
This class will really help you hone in on your Facebook marketing strategy for your Real Estate business and generate some referrals and business from this hip social media icon.
Dedicated to your success,
---
Questions, Comments or For more information you can call Christian Penner Branch Manager at Call/Text: (561) 373-0987 or email us at cpenner@equityprime.com
Christian Penner Branch Manager | Cell/Text: (561) 373-0987
[su_button url="https://christianpenner.com/MyBusinessCard" target="blank" background="#e6280e" wide="yes"]Mobile Contact Card[/su_button][su_button url="http://christianpenner.lendtelligent.com/bsa.aspx" target="blank" background="#e6280e" wide="yes"]BorrowSmart Analysis App[/su_button][su_button url="http://christianpenner.borrowsmartmobile.com/" target="blank" background="#e6280e" wide="yes"]Mobile App Tool Kit[/su_button] [su_button url="https://www.facebook.com/EquityPrimeMortgageNMLS1294343″ target="blank" background="#4950b5″ wide="yes"]Facebook[/su_button][su_button url="https://christianpenner.equityprime.com/loan/prequalify" target="blank" background="#4950b5″ wide="yes"]Apply Now[/su_button][su_button url="http://www.homesforheroesflorida.org/" target="blank" background="#4950b5″ wide="yes"]Homes For Heroes[/su_button]
Helping You Achieve the American Dream of Home Ownership
---
Or You can click "Call Me" below to call Christian Penner directly using Google Voice
---
#ChristianPenner, Branch Manager #MortgageBrokerWestPalmBeach talks about #RealEstateWestPalmBeach. He also serves other Local Areas and provides home #MortgageSolutionsforPalmBeachGardens, #Jupiter, #BocaRaton, #Wellington and #Tequesta. #ChristianPennerMortgageBrokerJupiter has the #lowestmortgagerates and the best #homemortgage programs like; #Jumboloans, #FHAHomeLoans, #VAHomeLoans, #ReverseMortgageHomeLoans, #FreddieMacHomeLoans, #FannieMaeHomeLoans and #HARPMortgageLoans. #ChristianPennerMortgageBrokerPalmBeachGardens has Served the area for over 15 years with his #HomeLoanLending Needs and Works with #FEMBIMortgageinJupiter. You Can Also Find Him On
Facebook at: https://www.facebook.com/EquityPrimeMortgageNMLS1294343
– – –
Christian Penner
712 U.S. Highway 1 North #300, North Palm Beach, FL 33408
– – –
ChristianPenner.com
https://christianpenner.com/agent-mastermind-saturday-strategy-10-secrets-to-creating-your-brands-facebook-presence-for-more-referrals/
– Agent Mastermind Saturday Strategy: 10 Secrets To Creating Your Brand's Facebook Presence for More Referrals –
The Christian Penner Mortgage Team | Cell/Text: (561) 373-0987