Agent Mastermind: 2015 is Around the Corner… What Will You Do?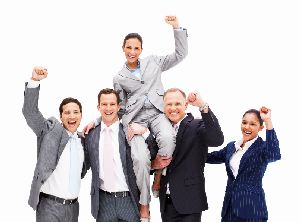 Yes, you read that right, 2015 is right around the corner! Can you believe it? It's important to plan ahead for the New Year to ensure the success of your Real Estate business. What will YOU do to make sure that 2015 is your most profitable year ever?
What has to happen for you to be very happy?
Have you set your 2015 Real Estate business goals?
Do you have a plan in place that is going to help you reach your goals in 2015?
Join us for the next live Agent Mastermind class on Tuesday, November 25th at Noon EDT where we talk about how you can plan ahead for the new year and make sure you are implementing all the right activities in the correct order.
We are going to cover
How to be very happy at the end of 2015
How to find some clarity
Goal setting
Putting a plan in place
What is holding you back
Technology in the upcoming year
Your fears and how to overcome them
Working with buyers and sellers in 2015
And the most important follow up in 2015
This class is a must see to hit the ground running in the new year and will give you plenty of time to plan ahead over the next month. Make sure you hop on early! We'll see you there.
---
Questions, Comments or For more information you can email Christian Penner at TheMortgageTeam@ChristianPenner.com or visit us online at www.ChristianPenner.com or you can call us directly at: 561-316-6800
---
Or You can click "Call Me" below to call Christian Penner directly using Google Voice
---
#ChristianPenner, #MortgageBrokerWestPalmBeach talks about #RealEstateWestPalmBeach. He also serves other Local Areas and provides home #MortgageSolutionsforPalmBeachGardens, #Jupiter, #BocaRaton, #Wellington and #Tequesta. #ChristianPennerMortgageBrokerJupiter has the #lowestmortgagerates and the best #homemortgage programs like; #Jumboloans, #FHAHomeLoans, #VAHomeLoans, #ReverseMortgageHomeLoans, #FreddieMacHomeLoans, #FannieMaeHomeLoans and #HARPMortgageLoans. #ChristianPennerMortgageBrokerPalmBeachGardens has Served the area for over 15 years with his #HomeLoanLending Needs and Works with #FEMBIMortgageinJupiter.

You Can Also Find Him On
Facebook at: http://Facebook.com/YourMortgageBanker
– – –
Christian Penner
250 Central Blvd #101,
Jupiter
,
FL
33458
Phone: +1 (561) 316-6800

– – –
ChristianPenner.com
https://christianpenner.com/agent-mastermind-2015-around-corner-will/
Agent Mastermind: 2015 is Around the Corner… What Will You Do?
#ChristianPenner #MortgageBanker #mortgage #mortgagerates #mortgageloans #getpreapproved #westpalmbeach #wellington #westpalmbeachmortgagebroker #wellingtonmortgagebroker #loans #preapproval #westpalmbeachloans #palmbeachloans #browardloans #getamortgageloan #mortgagelender #mortgagelenders #browardcounty #palmbeachcounty #dadecounty #florida #realestate #westpalmbeachrealestate #wellingtonflorida #wellingtonfl #realestate Christian Penner #ChristianPenner Christian Penner Home Loan Company #ChristianPennerHomeLoanCompany Current Mortgage Rates #CurrentMortgageRates FHA loan #FHAloan FHA loans #FHAloans FHA Mortgage Financing Specialist #FHAMortgageFinancingSpecialist FHA Mortgage Lenders #FHAMortgageLenders FHA VA Financing Specialist #FHAVAFinancingSpecialist Harp Refinance #HarpRefinance Home Finance Mortgage #HomeFinanceMortgage Home Loan #HomeLoan Home Loan Company #HomeLoanCompany Home Mortgage #HomeMortgage Home Mortgage New #HomeMortgageNew Lenders Mortgage #LendersMortgage Mortgage #Mortgage Mortgage Banker #MortgageBanker Mortgage Banker West Palm Beach #MortgageBankerWestPalmBeach Mortgage Broker #MortgageBroker Mortgage Broker Florida #MortgageBrokerFlorida Mortgage Broker West Palm Beach #MortgageBrokerWestPalmBeach Mortgage Broker West Palm Beach #MortgageBrokerWestPalmBeach Mortgage Brokers #MortgageBrokers Mortgage Brokers West Palm Beach #MortgageBrokersWestPalmBeach Mortgage Companies #MortgageCompanies Mortgage Company #MortgageCompany Mortgage Lender West Palm Beach #MortgageLenderWestPalmBeach Mortgage Lender West Palm Beach #MortgageLenderWestPalmBeach Mortgage Lenders #MortgageLenders Mortgage Loan Lender #MortgageLoanLender Mortgage Loan Lenders #MortgageLoanLenders Mortgage Loans #MortgageLoans Mortgage Rate #MortgageRate Mortgage West #MortgageWest Palm Beach Mortgage Broker #PalmBeachMortgageBroker Palm Beach Mortgage Broker #PalmBeachMortgageBroker Palm Beach Mortgage Company #PalmBeachMortgageCompany Real Estate #RealEstate Real Estate #RealEstate Real Estate Home #RealEstateHome Real Estate Home #RealEstateHome Real Estate West Palm Beach #RealEstateWestPalmBeach Realtor #Realtor Realtor West Palm Beach #RealtorWestPalmBeach Refinance #Refinance Refinance A Mortgage #RefinanceAMortgage Refinance Home Loans #RefinanceHomeLoans Refinance Mortgage Lenders #RefinanceMortgageLenders VA Financing Specialist #VAFinancingSpecialist VA Home Loan Expert #VAHomeLoanExpert VA Home Loans #VAHomeLoans The Mortgage Team #TheMortgageTeam Mortgage Team #Mortgageteam Mortgage Company #Mortgagecompany Mortgage Group #Mortgagegroup Lending Group #LendingGroup Lending Team #LendingTeam Lending Company #LendingCompany Mortgage Solutions #MortgageSolutions Lending Solutions #LendingSolutions Agent Mastermind